VW Ireland signs deal with Rocksteady Technology to deliver custom signage solutions for for their Commercial Vehicle Customers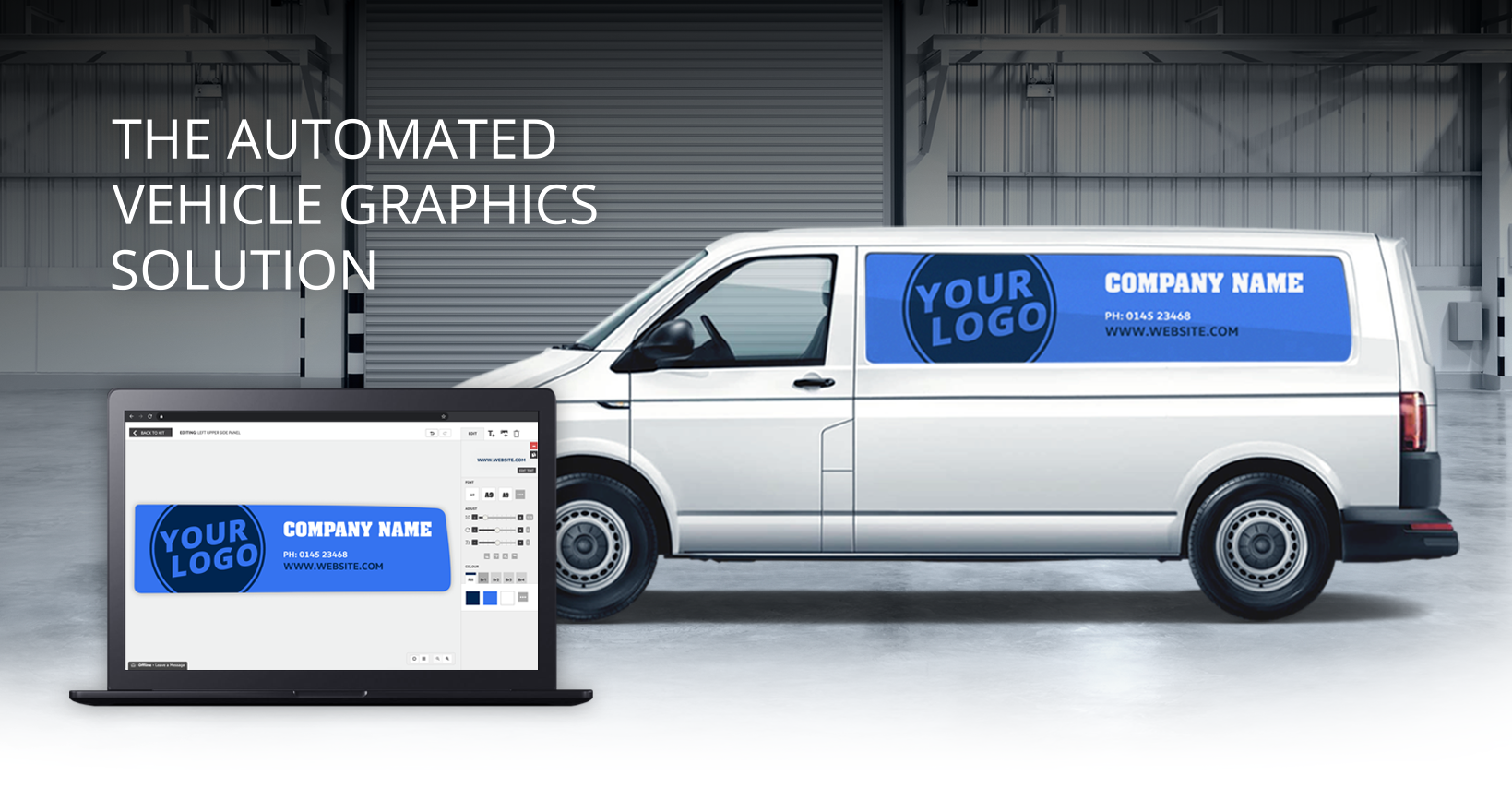 Software solution lets dealer network capitalise on customisation boom without investing a penny
Rocksteady Technologies, a global leader in mass customisation software for the Original Equipment Manufacturing (OEM) sector, this week announced a non exclusive partnership with Volkswagen Ireland.
The deal gives VW van dealers another stream of revenue through made-to-order vehicle signage, helping it tap into a growing market for custom van signage worth €3.1 billion globally. And thanks to Rocksteady's unique business model, it means VW assumes zero overhead, zero inventory and zero risk.
 "The subscription model has come to dominate the technology market," says David Rudge, Rocksteady's Chief Sales Officer.  "We differ significantly in that we provide Vorova, our software solution, for free.  The customer only pays for the decals they print."
 For customers, the upside is unignorable.
 "The resale margin is large enough to drive a van sale through," says Rudge.  "You're looking at profits of €400 – €550 per van."
Those profit margins are significant – especially during a time of economic contraction. But if pure profit fails to impress, customisation-as-a-service has also proven to be a key driver for customer satisfaction and acquisition. According to data management firm, Epsilon, 86% of automotive consumers are more likely to do business with a dealer that offers personalized services.
For VW Ireland, the benefits of offering customisation-as-a-service are clear.
"We are really excited to see this solution by Rocksteady, which is both innovative and cost-effective," said Victoria Halton Volkswagen Commercial Vehicles Ireland's Head of Aftersales, commenting on the partnership. 
"We are delighted to partner with the brand and offer our customers the chance to design and produce their own van decals, at a fraction of the cost and stress of the traditional solutions. Vorova is an exciting product and one that we are very confident in standing over."
While Vorova's cost-benefits are immediately apparent, prospective partners usually have questions about the softwares's ease of use, and the product application.  Brian Kane, Rocksteady's CEO, sees both as clear points of advantage.
"The software is built for design newbies, the product is built for everything else."
 "We designed the software so it could be used by anyone—no design experience necessary," explains Kane.  "It's programmed with constraints to prevent users from making inappropriate design modifications.  From a practical standpoint, this means you can't make mistakes."
 "As for applying the decals, there's no special skill required.  We do provide training, but because the decals are made to measure for the specific vehicle model, application is fast and easy.  It's literally something a courtesy driver or receptionist could do in their down time."
As for the durability of the decals?
"We initially started out working with clients in motocross, who needed high-quality decals capable of withstanding the elements in off-road racing," says Kane.  "And off-road racing in Ireland, where we have four seasons a day.  So the product is designed to take a beating.  And it's UV protected so it won't fade."
ABOUT: Rocksteady Technology
Rocksteady's mission is to put mass customisation capabilities in the hands of every commercial vehicle dealer in the world.
Headquartered in Dublin, Ireland with sales office in Edmonton, Canada, and Münster, Germany, the Company was founded in 2011 by Brian Stokes and is managed by CEO Brian Kane and Chief Sales Officer David Rudge. 
Over the past six months, the Company has grown significantly through investments in technology and new partnerships and expects turnover to double in the next six months.
Interested representatives from commercial vehicle dealer networks, original equipment manufacturers and ride share businesses are welcomed to get in touch with Chief Sales Officer, David Rudge on +1 780 680 6986 (david@rocksteady.com)  or Rocksteady CEO Brian Kane on +353 (0) 87 386 7284 (brian@rocksteady.com).