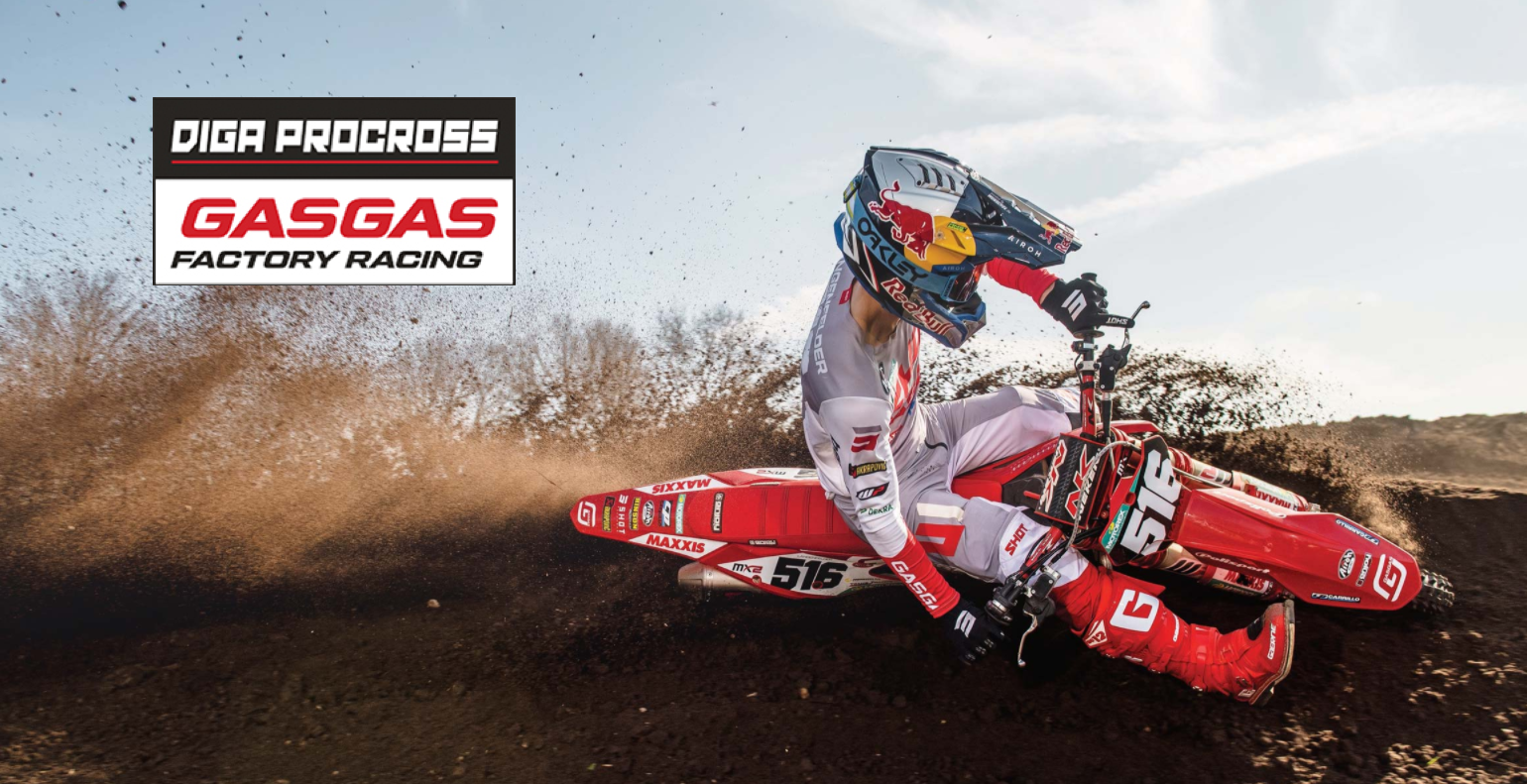 Rocksteady Sponsor Motocross MX2 Factory Race Team Diga Procross
Rocksteady Technology sponsor DIGA Procross GASGAS Factory Racing
Official FIM MX2 World Championship Team
Racing all around the world with Simon Längenfelder and Isak Gifting and chasing for podiums and trophies.
Checkout their instagram
https://www.instagram.com/team_diga_procross/
Brief History of Team
From regional championships in 2011 now world championship team MX GP with factory backing! 
Here you can check out information on the home of MXGP 
https://www.mxgp.com/motocross/teams/team-diga-procross-husqvarna
And here you can check out the exciting Team on their website
https://www.diga-procross.com/team/
Rocksteady Sponsorship 
We enable, with our powerful software, built from the ground up, and dove tailed POD (production on demand) facility, Teams and Manufacturers, customisation as a service.
Fans and enthusiasts (like ourselves at Rocksteady) can get full customised graphics anywhere around the world matching the manufacturer's bike and library of designs. 
Our Decals to the test
Motocross puts our decals and graphics to the test in the world's toughest environments.  So if we can handle a motocross competition machine we can handle any environment.
Tailored Solution 
We tailor our solution to match the manufacturers products and their customers needs. The brand owner for the first time can have full control over colours, icons and designs like never before.
Create Real Brand Experiences
Creates an immersive experience of enthusiasts and bike owners and offers a different level of experiential that anything else.  

Customisation – People go mad for this service. They love the level of detail that can easily be achieved by themselves.  

Teams and manufacturers can get up close and personal with their followers and customers.  

Grow brand loyalty

Create real connections and brand experiences.